Offers' profusion always leads to doubts and difficulties in choosing the optimal solution. If you want to build a successful online store, it does not mean that you may take any of well-known e-commerce website builders and it will definitely suit you.
If you are in the initial research phase and haven't actually tried none of them, do not save your time to give them a test drive as many platforms offer a free trial.
In this post, we describe two great players in the market that always confuse clients, forcing them to hesitate about choosing one of these best 2 e-commerce website builders. It's all about Bigcartel and Shopify.
But first, let's quickly determine the common and obvious criteria that are always helpful in consideration when picking the best e-commerce platform alternatives:
Ease of use
Features and their quality
Template design
Pricing
Customer support
Tastes differ and your professional preferences and requirements can be unique.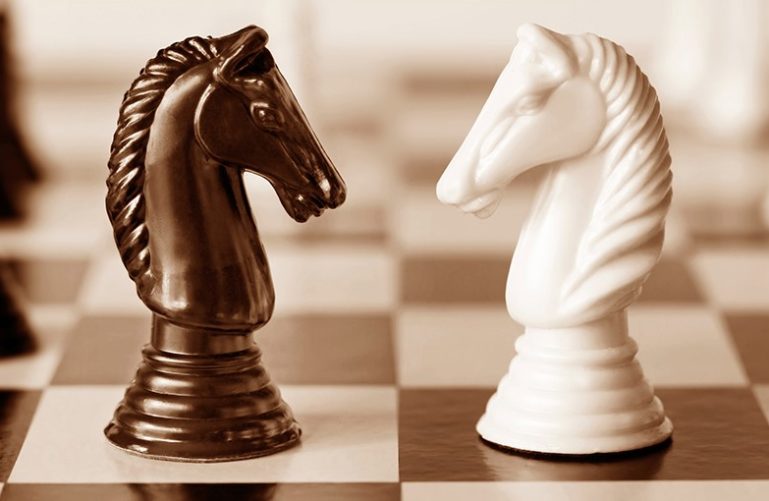 Making the choice between Shopify and BigCartel may depend on various things and criteria. If you're a coding guru, you should go with one platform, if you are a tech beginner, then the functionality of the other tool will appropriate better. Let's dive into the details of the choice Shopify vs BigCartel to understand what is the best option right for you.
Shopify vs BigCartel
Shopify was founded in 2006. This is a fully hosted e-commerce platform that currently hosts over 500,000 stores around the world.
BigCartel is also a very popular platform and it's geared more towards authors, crafters or designers.
The platforms are rather different but many aspiring entrepreneurs know how it is difficult to choose between them.
How do two powerful platforms compare? If briefly describe their difference – Shopify is good for the masses and Big Cartel is aiming at the artist and creatives.
Do they have anything in common? Yes, they have:
Both of the web-based shopping carts are widely popular due to the ease of use
Both of them offer lower-level pricing plans for smaller merchants
Both are solid solutions for small businesses
Shopify vs BigCartel: Usage
In the modern hi-tech world, ease of use is really important and people test it thoroughly. In the ease of use testing, Shopify beats Big Cartel with some advantage.
To get the most out of BigCartel, you need to know how to code. At the very beginning, the platform proposes useful prompts and suggestions to guide you through the set-up process. At the next stage, when the beginner-friendly onboarding is over, things start to get tricky.
Shopify looks more friendly and makes it easy to build and run online stores. It is designed to help you set up a personalized store as easily as possible. Shopify combines a simple interface and powerful e-commerce capabilities.
Shopify vs BigCartel: Core Features
The most important functionality in the e-commerce business is a sales feature. The main idea is that your store should make you money.
Shopify functionality allows not only accept online payments, but it gives you over 100 payment gateways to choose from. You'll also get a convenient app store here.
The features of BigCartel are more suited to small businesses selling individual products. The platform offers the fewest number of payment gateways. You get the most popular payment options (PayPal, Stripe, and Square) but the whole process is more limited than Shopify.
Of course, there are more important features to compare. You may get the details reviewing BigCartel examples page and Shopify features section.
Regarding functionality set, Shopify gets a win because of its sales features. The platform looks more powerful and scalable than Big Cartel.
Shopify vs BigCartel: Design
Good looks open doors. It can be especially important when you sell a carefully chosen, perfectly uploaded, and well-priced products.
Shopify does essential efforts to make your store stand out. You may find 10 free themes and over 50 paid themes there. All of them are fully mobile optimized, you are able to edit the mobile version of your site and the desktop's one.
Shopify's themes provide you with a great level of customization. They look modern and professional.
BigCartel looks less diverse in its design. Its themes are good-looking and convenient, however, your abilities are more limited there. There are 16 themes that are also fully mobile optimized, but you can't edit your mobile version.
BigCartel reflects its focus on artists and photographers and if you represent these spheres, you can preview your theme before choosing it, and get whatever you want.
One more important thing is that it's rather difficult to personalize your BigCartel theme. If you want to add and edit your own images, you will need to use the code.
To sum it up, Shopify has more themes to choose from than BigCartel
Shopify offers more features and it is much easier to customize. It gives you much more freedom
Big Cartel requires coding just to add and edit images
Shopify vs BigCartel: Customer Support
When you pick a builder, customer support is not the main thing you may care about. However, this point is rather important.
The only help channel in BigCartel is email, available from Monday to Friday. It seems like a rather hands-off approach to customer support. You may also use the BigCartel's Help Center if you do not need direct help.
Shopify support looks much better. Besides emails, you may use social media support, 24/7 phone support and live chat, professional video tutorials, and forum. It means that you have a choice and may pick the support, which suits you best. A Help Center is also available.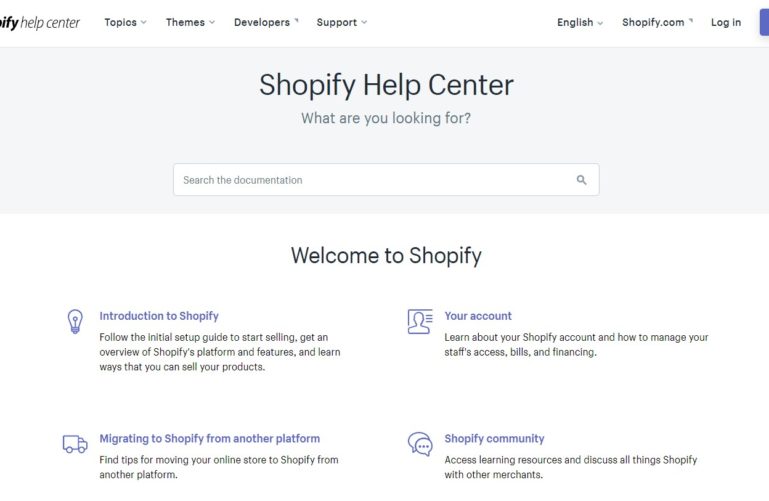 Shopify vs BigCartel: Pricing
Pricing plans may vary with the season and any other constant or variable factors.
Big Cartel proposes four plans, including a free version. Find the details here.
Shopify has three paid plans and all of them offer unlimited products and a free trial. Get more about the Shopify pricing plans here.
Actually, Shopify offers better value for money than BigCartel does. However, Big Cartel's offer of a free plan and cheaper prices often make it an appealing option for small businesses.

Have you already decided?
Shopify and Big Cartel have some radical differences. However, the main thing is that they are aiming at different target audiences.
BigCartel is good for small business and creative artists who only need basic features. It's not the best option for beginners who want to avoid coding.
Shopify is designed for a much wider range of business types. It wins in the category "best all-around e-commerce platform on the market" because it offers powerful features and a great level of customization in its design.
Tastes differ, as we've mentioned it in the very beginning. Try them both and make your own decision!