The profusion of offers always leads to doubts and difficulties in choosing the optimal solution. If you want to build a successful online store, it does not mean that you may take any of well-known ecommerce website builders, and it will definitely suit you. 
In this post, we describe two great players in the ecommerce software market—Big Cartel and Shopify.
But first, let's quickly determine the common and obvious criteria that are always helpful in consideration when picking the best ecommerce platform alternatives:
Usability
Features
Design templates
Pricing
Customer support
Tastes differ, just like business needs and requirements.

Choosing between Shopify and Big Cartel depends on various criteria. If you're a coding guru, you should go with one platform, if you are a tech beginner, then the functionality of the other tool will be more appropriate for you. Let's take a closer look at what both tools have to offer. 
Shopify vs Big Cartel: Overview
Shopify was founded in 2006. This is a fully hosted ecommerce platform that currently accommodates over 500,000 stores around the world. It is an excellent platform to quickly launch an online shop and upgrade it as the business grows. 
Big Cartel is also a very popular software that is geared more towards authors, crafters, and designers.
Do Shopify and Big Cartel have anything in common? Yes, they do:
Both are popular for the ease of use.
Both offer lower-level pricing plans for smaller merchants.
Both are solid solutions for small businesses.
Shopify vs Big Cartel: Usability
In the modern hi-tech world, the ease of use is critical, and people test it thoroughly. In terms of usability, Shopify beats Big Cartel with some advantage.
To get the most out of Big Cartel, you need to know how to code. In the very beginning, the platform gives useful prompts and suggestions to guide you through the setup process. At the next stage, when the onboarding is over, things get tricky.
Shopify looks more user-friendly and makes it easy to build and run online stores. It is designed to help you set up a personalized store as smoothly as possible. Shopify combines a simple interface and powerful ecommerce capabilities. Though, to configure a full-fledged scalable online shop, you will most likely have to turn to experienced developers.  
Shopify vs Big Cartel: Core features
Both Shopify and Big Cartel include the basic ecommerce features, such as a product catalog, inventory and shipping management, discounts and reports. 
The Shopify functionality not only allows accepting online payments, but it gives you over 100 payment gateways to choose from. You'll also get a convenient app store with over 3,000 extensions.
The features of Big Cartel are more suitable for small businesses selling individual products. The platform offers few payment gateways. You get the most popular payment options (PayPal, Stripe, and Square) but on the whole payment processing is not as powerful as in Shopify. Another functional disadvantage is a limited number of catalog items that can't surpass 300 products even with the most advanced Titanium plan. 
Of course, there are more important features to compare. For further reading, check the Big Cartel examples page and the Shopify features section.
In terms of the feature set, Shopify gets a win because of its default tools, extensions, and scalability.
Shopify vs Big Cartel: Design
Good looks can open doors. Design is especially important when you sell posh and well-priced products.  
Shopify makes all the efforts to help your store stand out. You can find 10 free and over 60 paid themes in the official marketplace. All of them are highly customizable and look modern and professional. Besides, they are fully mobile-optimized, so you can edit the mobile and browser version of your site.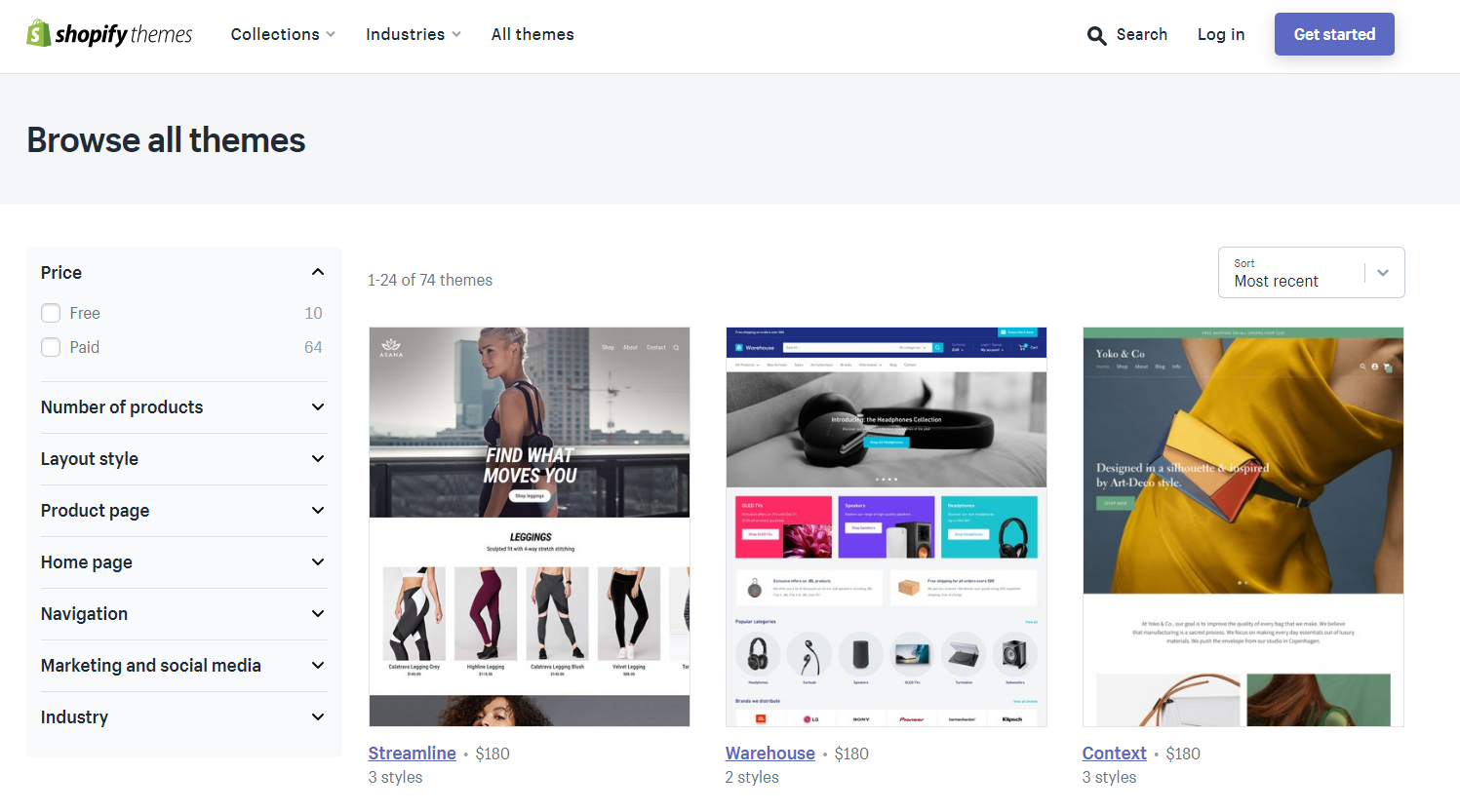 BigCartel themes are few, offer limited customization capabilities, but are catchy and convenient. There are 16 themes that are also mobile-ready yet not editable. The company's focus on artists and photographers is reflected in the Big Cartel design templates, while an average merchant can find many themes not appropriate for their needs. Unfortunately, it is rather challenging to personalize a Big Cartel theme as you will need to code if you want to add and edit your images.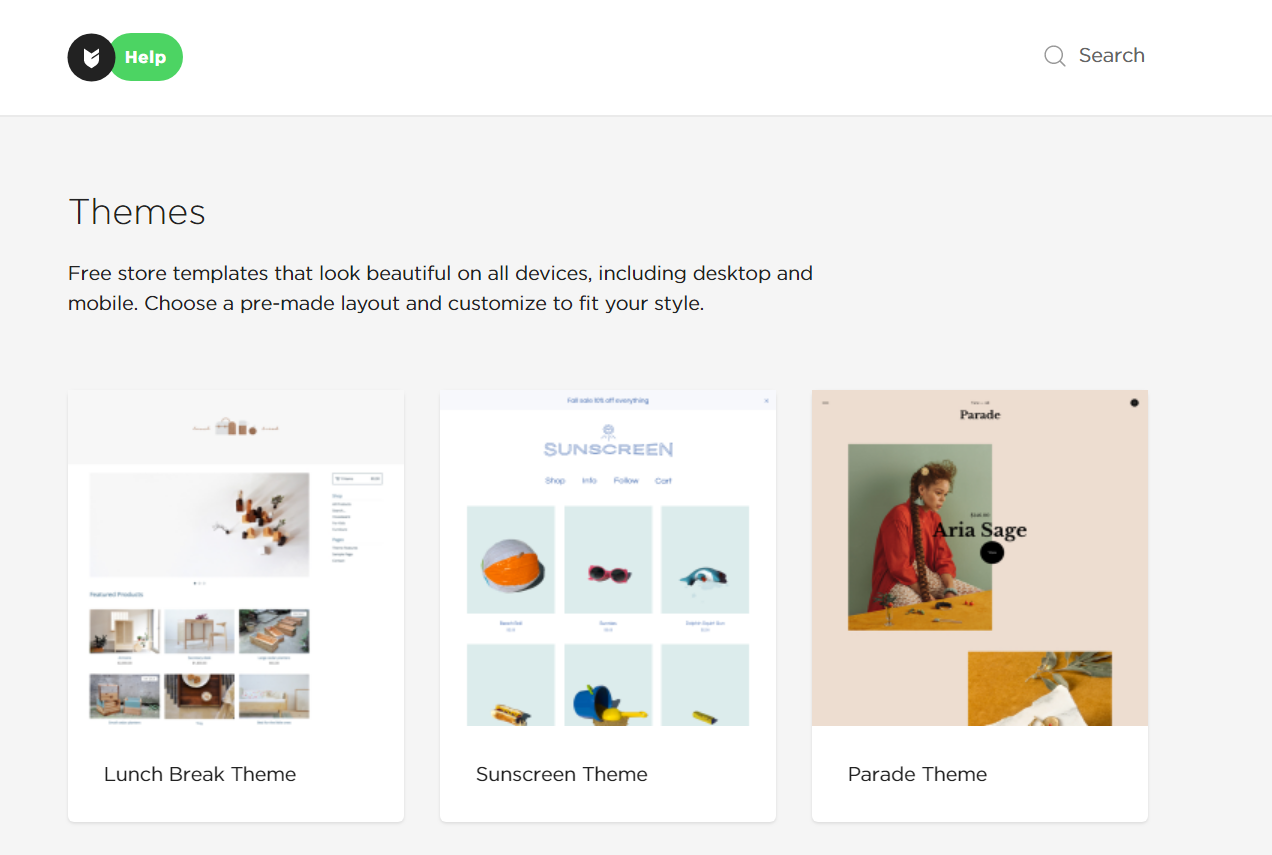 To sum it up,
Shopify offers more themes to choose from than Big Cartel.
Shopify has more features and is much easier to customize, so it gives merchants much more freedom.
Big Cartel requires coding even to add and edit images, let alone more sophisticated design tweaks.
Shopify vs Big Cartel: Customer support
When you pick an ecommerce website builder, customer support is not the first thing you care about. However, take your time, this point is indeed crucial.
The only support channel in Big Cartel is email, available from Monday to Friday. It seems like a rather hands-off approach to customer support. You can also browse the Big Cartel's Help Center to find solutions to similar problems.
Shopify support is much more advanced. In addition to emails, you can use social media support, 24/7 phone and live chat support, professional video tutorials, and forum articles. With such a great choice, you can pick the option which suits you best. The Help Center is also available.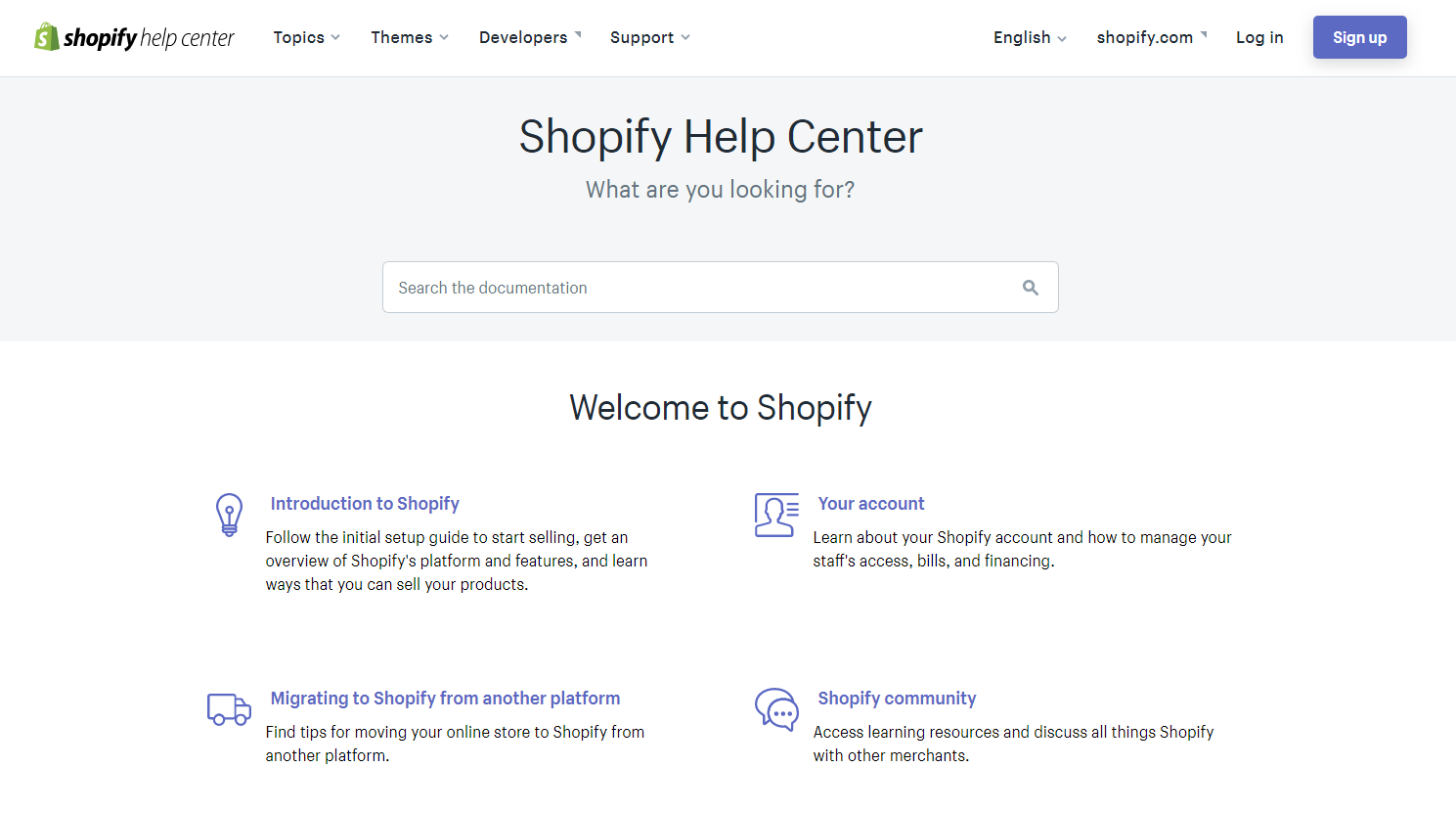 Shopify vs BigCartel: Pricing
Pricing plans may vary by business scale and available features and support services. 
Big Cartel offers three plans that differ in the limits on catalog items and available tax settings. All the rest ecommerce features are equal. Fees are charged per month and range from $10 to $30. There is also a trial version with just several features available and five products in the catalog.
Shopify has three paid plans, all of which support unlimited product catalogs and a full-featured 14-day free trial. The differences between plans lie in the number of store admins and available functionality (such as reports and promotions). Monthly fees range from $29 to $299. 
Though cheap prices compensate for the limited functionality of Big Cartel for small businesses, overall, Shopify is better value for money than Big Cartel.
Have you already decided?
Shopify and Big Cartel have some radical differences. However, the main thing is that they are aiming at different target audiences.
BigCartel is suitable for small business and creative artists who only need basic features to sell their works. It's not the best option for beginners who want to avoid coding or those who want to scale their ecommerce business in the future.
Shopify is designed for a much wider range of merchants. It offers powerful features and a great level of design customization.
Tastes differ as we've mentioned it in the very beginning. Try both platforms to make an indeed informed decision. Also, you can check our recent comparison of other ecommerce platforms as your choice is not limited to just Shopify and Big Cartel.