If you are dreaming about launching your business, but a lack of investments and business experience stops you, our post is right for you. It is not necessary to spend a lot of time and money and take risks at the beginning; everything depends on your idea.
There are a lot of ways to combine your main employment with starting your business. You should create your brand design, punchline, deal with marketing and advertising, take care of customer service, but you don't need logistics, warehouses, or retail shops at once.
Let's see what exactly you can do.
10 great business ideas not connected with risks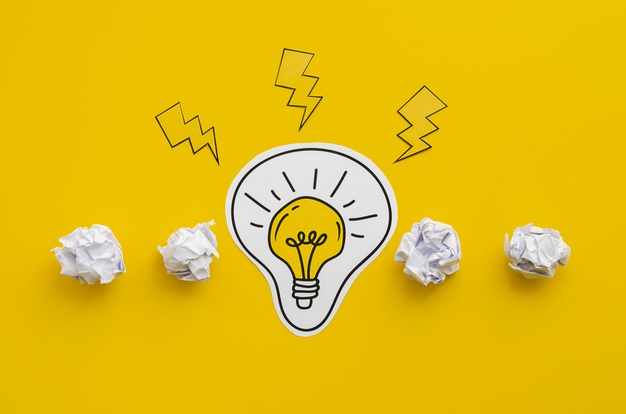 #1. Work with dropshippers
Dropshipping is a way of ecommerce when supplier stores and ships orders of your clients on your behalf. We have a detailed review of dropshipping business, so you can check it to find detailed information. 
You can create your niche online store, devoted, for example, to yoga mats or scratching posts, and don't need to store hundreds of these goods in your home. Ensure that you do your best in marketing and customer service, order samples of goods to check their quality. Also, your supplier should be reliable, it is also important for this kind of business. You can use dropshipping to check that you picked the right products for sale and then invest money in your original products.
#2. Design and sell print-on-demand stuff
Print-on-demand is another kind of dropshipping when a third-party supplier deals with storing, fulfillment, and shipping of your customers' orders. The thing that makes this idea different from the previous one is that you create the design for your stuff.
You can decorate anything you want: t-shirts, hoodies, shoppers, caps, water bottles, phone cases, etc. You can create funny texts for programmers or pet owners. Such nice presents for friends or colleagues are quite popular today, so you will have your target market.  
If you don't have experience in design, you can find an outsource specialist with the help of relevant platforms, for example, 99Designs, Upwork, Dribble, or Fiverr.    
Instead of making a photoshoot for all the supposed designs and wasting your money, you can use special mockup templates. 
There are a lot of print-on-demand services that can integrate with your Shopify store, but as in the case of dropshipping, you should check the quality of samples before buying your goods.   
Using print-on-demand services, you can't order in bulk and should pay per unit. Such pricing is more expensive, but you pay only when you have an order from a customer, so your expenses are paying off.
#3. Write and sell your own book
A book can be not only a serious novel but a solution for certain purposes: it can be a cookbook, a comics book, a coloring book, a photo book, whatever. You can use your skills to create your original book or monetize your Shopify blog.
With this idea, you can also turn to print-on-demand publishing and take control of the quality of your book and its design. Using Lulu Xpress or Blurb, you can create and distribute your books in a digital and physical version.
It will be more profitable to order books in bulk, so you can try to use pre-selling or crowdfunding to find customers. Also, you can order one book per time or any needed amount.
#4. Make digital products
Creating and selling digital products is not related to transport and manufacturing costs, yet, it still has its peculiarities.
Before creating a digital product, you should find an idea that will bring you profit. It can be something that will help people to enhance their skills or something they will use to satisfy specific needs. For example, those can be language or fitness courses, original instrumental beats or stock photos.   
This way, you can monetize your skills or hobbies and sell your digital products in your web store using a Shopify free digital downloads app.
#5. Make print-on-demand posters or greeting cards
This kind of business suits creative persons who can paint or take photos. You can transform your works into greeting cards, posters, or prints. If you don't paint but have an imagination, you can use public domain assets and monetize them. This idea is especially good for photographers, cartoonists, or artists that already have their audience.
You can use special digital templates and mockup generators, for example, Place.it, to show your products. With the help of these tools, you don't have to print all cards and make photoshoots.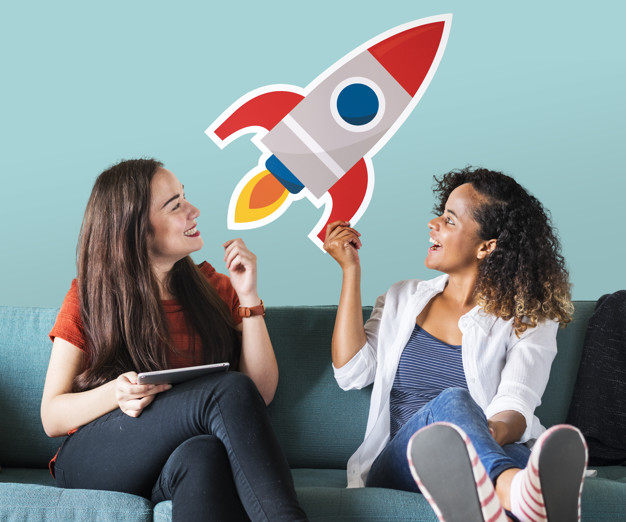 #6. Launch a charitable business
We don't mean that your organization should be nonprofit, but you can help those who need it. You can set aside a part of your profit to solve social or ecological problems and, by doing this, your business will get a good reputation among customers.
According to the Cone Communications CSR Study, 89% of consumers choose a brand that is connected with charitability in case the products and pricing are equal.
So, you can take any of our business ideas and connect them with nonprofit initiatives. Also, you can use marketing to make an influence on customers even stronger. For example, you can regularly post the results of such work or use a real-time impact calculator on the pages of your website.
Shopify has a special application, Give&Grow, which allows you to integrate your mission with your business and collaborate with charitable organizations. You can customize it to donate a certain amount or percentage of sales or add a notification about a donation when your customers make orders.
#7. Offer services
If your skills are in demand, you can create a service-based business where your time will be your main investment. It is a solution for photographers, house cleaners, fitness instructors, developers, designers, etc. You can combine this idea with previous ones and get an additional revenue stream.
In this case, a photographer can provide services at certain events, do a photo session, and sell cards or images on the stock sites. A fitness instructor can combine individual training with online wellness courses or blogging, etc.
You can use Shopify apps, BookThatApp or Book an Appointment App, to help your customers schedule your services or lessons through your web site.
Also, you can place an ad about your services on freelance marketplaces, for example, Upwork. With its help, you can find more customers and get more orders.      
#8. Make an online fashion boutique
If you have a sense of style and are interested in fashion trends, you can create your online fashion boutique. 
It is not necessary to be a fashion designer; you can pick some stuff from suppliers and use the dropshipping model. You can use one of the product sourcing applications for Shopify and create your fashion vision with dresses, shoes, bags, accessories, and other things. Make your photos of fashion looks, create posts in social media, and gather the followers of your style!
#9. Make handcrafted goods
Handcrafting can be your gold mine if you like to create lovely and useful things. Those can be candles, soap, pottery, clothes, sauces, candies, everything you want. In this case, you should deal with product development,  procurement, storing, and shipping. You can start with the per-order approach or buy a small part of the material before you get enough orders. You should take care of the quality of your goods, especially if it is something that your customers will eat, wear, or put on their skin. 
This kind of business is popular among Shopify web store owners. They started selling goods to friends and then developed a full-fledged business after their goods became popular.   
#10. Monetize your social media
If you like to create posts and videos on social media and can attract and hold people's attention, a lot of companies can be jealous of you. So, you can convert your skills into a multichannel business.
You can create your content on Instagram, YouTube, blog, or use all these variants and monetize it in several ways:
Write sponsored posts about brands;

Become an affiliate or spokesperson of some brand; 

Promote and sell goods and combine it with ideas from our listing;

Create an account on Patreon, a subscription-focused platform;  

Combine all these variants. 
In this case, it all depends on the size of your audience, and it takes some time to gather a sufficient number of subscribers.
What should you keep in mind before the launch of your business?
Focus on a certain niche
You will have more chances to find your target market if you define a niche for your business. You don't need to attract all customers — only the right ones.
In this case, your marketing strategy will be more successful, so define who can be interested in your products or services. They could be vegans, gamers, geeks, pet owners, etc. You can create content and do advertising for those persons, offering them what they need.
Build the right pricing
If your pricing is too low, your customers will question the quality. If it is too high, they will ignore your offers. So, you should have a balance between these extremes and take into account discounts, ads, shipping, and other costs.
You can offer your customers free shipping. In this case, you should include it in your pricing so as not to go bankrupt. Another way is to propose free shipping in a case when customers comply with several conditions, for example, make orders for more than $50.
You can combine different variants and build your own pricing strategy that will bring you a profit.
Don't be afraid to experiment 
Don't be afraid of failure and experiments. The pursuit of excellence can play a bad trick on you, so remember that you can always change specific aspects of your business, like, pricing, shipping, or marketing strategy. Consider your results: efficiency and cost of advertising, traffic, reviews, abandoned cards and make decisions according to these indicators. Sometimes you should change your approach to advertising or choose another supplier, but sometimes you should pick different products to sell.
All these ideas can help you to test your vision of business before investing a lot of money. You can combine technologies, dropshipping, and the opportunities that the Internet opens. You can get profit without a long search for suppliers and problems with inventory. Sounds inspiring, doesn't it? Then, maybe,  it's time to get started!